The gazette notification issued banning the manufacture and use of several types of single-use and short-term plastic products will be in effect from tomorrow (Oct. 01), the Central Environment Authority (CEA) announced. MORE..


30 Sep 2023 (1:48 PM)



A 74-year-old male was reportedly killed in the Aluthepola area in Minuwangoda on Thursday morning (28 Sep.), police reported. MORE..


29 Sep 2023 (4:42 PM)



A wildlife officer has mistakenly shot a female elephant that had participated in the annual Esala Perahera of Mahiyanganaya Rajamaha Viharaya. MORE..


30 Sep 2023 (11:52 AM)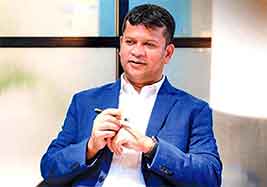 Former President of the Football Federation of Sri Lanka (FFSL) Jaswar Umar was re-elected to the post, at the election for office bearers held on Friday (29 Sep.). MORE..


29 Sep 2023 (7:09 PM)



The Ceylon Electricity Board (CEB) has made a request from the Public Utilities Commission of Sri Lanka (PUCSL) to increase electricity tariffs once again, citing the need to cover the costs for thermal power generation during the months when arid weather conditions were prevalent across the country. MORE..


29 Sep 2023 (7:50 PM)



The police have arrested a suspect who was in possession of crystal methamphetamine (Ice ) worth nearly Rs. 1.2 million. MORE..


29 Sep 2023 (1:46 PM)