The 2023 Nobel Prize in physics has been awarded to Pierre Agostini, Ferenc Krausz and Anne L Huillier for creating "flashes of light that are short enough to take snapshots of electrons extremely rapid movements," the Royal Swedish Academy of Sciences announced in Stockholm on Tuesday. MORE..


3 Oct 2023 (6:04 PM)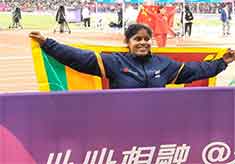 Sri Lanka s Nadeesha Dilhani Lekamge bagged a silver medal in the women s javelin throw, making this the first Asian Games medal Sri Lanka has won in Athletics for 17 years. MORE..


3 Oct 2023 (9:00 PM)



The Cabinet of Ministers has granted approval to prepare a new bill for the imposition of relevant legal provisions for the establishment of a new university, named Sri Lanka University of Education . MORE..


3 Oct 2023 (7:34 PM)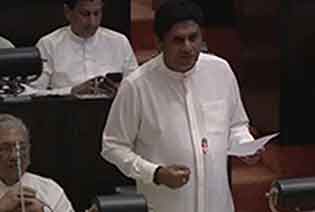 Opposition Leader Sajith Premadasa has warned that Sri Lanka will have to face grave consequences as a result of the enforcement of the Online Safety Bill. MORE..


3 Oct 2023 (4:17 PM)



The World Bank revised up its forecasts for Sri Lanka s economy on Tuesday, noting the crisis-hit nation had made strides in reducing inflation and had benefited from tourism revenue as well as an appreciation in its currency. MORE..


3 Oct 2023 (5:08 PM)



Massive tremors were felt in Delhi today after two earthquakes in Nepal - one of magnitude 4.6 and the other of 6.2 - within 25 minutes of each other at a depth of 5 km. The first earthquake hit Nepal at 2-25 pm before being hit by the second at 2-51 pm. MORE..


3 Oct 2023 (5:13 PM)