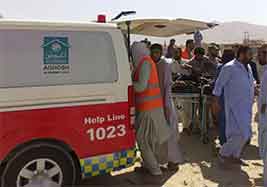 At least 50 people have been killed and more than 50 injured in an explosion in Pakistan, police tell the BBC. MORE..


29 Sep 2023 (4:04 PM)



The Department of Irrigation has extended the Amber flood warnings issued for the low-lying areas of Nilwala River, Kuda Ganga and Gin Ganga for another 24 hours until 8.30 a.m. on Saturday (Sept. 30). MORE..


29 Sep 2023 (12:29 PM)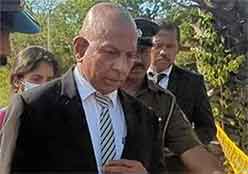 Mullaitivu District Judge and Magistrate T. Saravanarajah has submitted his resignation from all judicial positions. MORE..


29 Sep 2023 (3:07 PM)



The All-Ceylon Agrarian Federation alleges that the government is systematically avoiding providing compensation for the farmlands which were destroyed due to the recent drought. MORE..


30 Sep 2023 (12:29 PM)



The police have arrested a suspect who was in possession of crystal methamphetamine (Ice ) worth nearly Rs. 1.2 million. MORE..


29 Sep 2023 (1:46 PM)



A 74-year-old male was reportedly killed in the Aluthepola area in Minuwangoda on Thursday morning (28 Sep.), police reported. MORE..


29 Sep 2023 (4:42 PM)