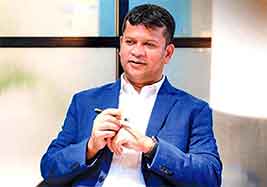 Former President of the Football Federation of Sri Lanka (FFSL) Jaswar Umar was re-elected to the post, at the election for office bearers held on Friday (29 Sep.). MORE..


29 Sep 2023 (7:09 PM)



The police have arrested a suspect who was in possession of crystal methamphetamine (Ice ) worth nearly Rs. 1.2 million. MORE..


29 Sep 2023 (1:46 PM)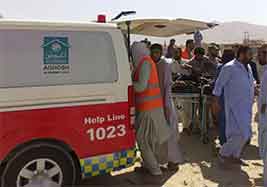 At least 50 people have been killed and more than 50 injured in an explosion in Pakistan, police tell the BBC. MORE..


29 Sep 2023 (4:04 PM)



The Department of Irrigation has extended the Amber flood warnings issued for the low-lying areas of Nilwala River, Kuda Ganga and Gin Ganga for another 24 hours until 8.30 a.m. on Saturday (Sept. 30). MORE..


29 Sep 2023 (12:29 PM)



The body of a 51-year-old, who was reported missing since 27 September, was recovered by the police on Thursday (28 Sep.), from the banks of the Kelani River. MORE..


29 Sep 2023 (11:30 PM)



Prosecutors in Nagoya, Japan said on Friday (29 Sep.) that they have decided not to charge officials at an immigration center in the city for the second time over the 2021 death of a Sri Lankan detainee, despite her family s repeated calls for them to be indicted. MORE..


29 Sep 2023 (11:00 PM)