The 2023 Nobel Prize in physics has been awarded to Pierre Agostini, Ferenc Krausz and Anne L Huillier for creating "flashes of light that are short enough to take snapshots of electrons extremely rapid movements," the Royal Swedish Academy of Sciences announced in Stockholm on Tuesday. MORE..


3 Oct 2023 (6:04 PM)



Six people have sustained injuries in a crash in Beruwala which involved two buses, the police said. MORE..


4 Oct 2023 (1:11 AM)



The Cabinet of Ministers, at its meeting on Monday (Oct. 02), has given the nod to establish a new Commercial High Court. MORE..


3 Oct 2023 (10:26 PM)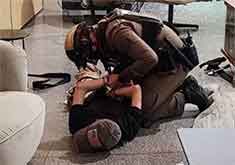 There have been reports of gunshots at a luxury mall in Bangkok s city centre, Thai police say. MORE..


3 Oct 2023 (6:00 PM)



The World Bank revised up its forecasts for Sri Lanka s economy on Tuesday, noting the crisis-hit nation had made strides in reducing inflation and had benefited from tourism revenue as well as an appreciation in its currency. MORE..


3 Oct 2023 (5:08 PM)



Public Security Minister Tiran Alles presented the much-disputed Online Safety Bill to the parliament today (Oct. 03). MORE..


3 Oct 2023 (1:43 PM)