The Cabinet of Ministers has granted approval to prepare a new bill for the imposition of relevant legal provisions for the establishment of a new university, named Sri Lanka University of Education . MORE..


3 Oct 2023 (7:34 PM)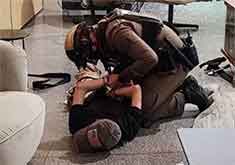 There have been reports of gunshots at a luxury mall in Bangkok s city centre, Thai police say. MORE..


3 Oct 2023 (6:00 PM)



The World Bank revised up its forecasts for Sri Lanka s economy on Tuesday, noting the crisis-hit nation had made strides in reducing inflation and had benefited from tourism revenue as well as an appreciation in its currency. MORE..


3 Oct 2023 (5:08 PM)



Litro Gas Lanka, one of the two largest Liquefied Petroleum (LP) gas suppliers in the country, is set to make an announcement pertaining to the price revision of domestic LP gas on Wednesday (04 Oct.). MORE..


3 Oct 2023 (7:20 PM)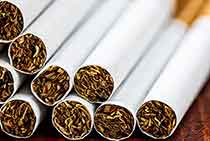 Two persons were taken into custody by Sri Lanka Customs in the early hours of 02 October, for allegedly attempting to smuggle over 50,000 foreign-made cigarettes. MORE..


3 Oct 2023 (2:21 PM)



Massive tremors were felt in Delhi today after two earthquakes in Nepal - one of magnitude 4.6 and the other of 6.2 - within 25 minutes of each other at a depth of 5 km. The first earthquake hit Nepal at 2-25 pm before being hit by the second at 2-51 pm. MORE..


3 Oct 2023 (5:13 PM)