A 74-year-old male was reportedly killed in the Aluthepola area in Minuwangoda on Thursday morning (28 Sep.), police reported. MORE..


29 Sep 2023 (4:42 PM)



The body of a 51-year-old, who was reported missing since 27 September, was recovered by the police on Thursday (28 Sep.), from the banks of the Kelani River. MORE..


29 Sep 2023 (11:30 PM)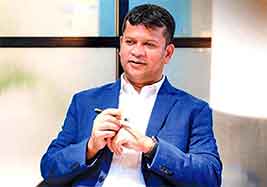 Former President of the Football Federation of Sri Lanka (FFSL) Jaswar Umar was re-elected to the post, at the election for office bearers held on Friday (29 Sep.). MORE..


29 Sep 2023 (7:09 PM)



The Department of Irrigation has extended the Amber flood warnings issued for the low-lying areas of Nilwala River, Kuda Ganga and Gin Ganga for another 24 hours until 8.30 a.m. on Saturday (Sept. 30). MORE..


29 Sep 2023 (12:29 PM)



The prevailing showery condition in the southwestern part of the Island is expected to continue further, the Meteorology Department said in its weather forecast today (Sept. 30). MORE..


30 Sep 2023 (8:31 AM)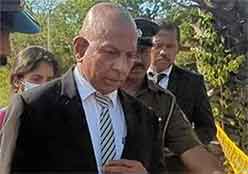 Mullaitivu District Judge and Magistrate T. Saravanarajah has submitted his resignation from all judicial positions. MORE..


29 Sep 2023 (3:07 PM)