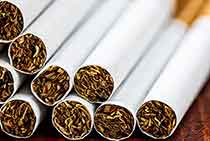 Two persons were taken into custody by Sri Lanka Customs in the early hours of 02 October, for allegedly attempting to smuggle over 50,000 foreign-made cigarettes. MORE..


3 Oct 2023 (2:21 PM)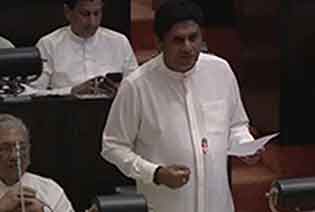 Opposition Leader Sajith Premadasa has warned that Sri Lanka will have to face grave consequences as a result of the enforcement of the Online Safety Bill. MORE..


3 Oct 2023 (4:17 PM)



The Meteorology Department has issued an Amber warning for heavy rains in Southern Province as well as in Kalutara and Ratnapura districts. MORE..


3 Oct 2023 (5:37 PM)



Litro Gas Lanka, one of the two largest Liquefied Petroleum (LP) gas suppliers in the country, is set to make an announcement pertaining to the price revision of domestic LP gas on Wednesday (04 Oct.). MORE..


3 Oct 2023 (7:20 PM)



Countries going through a sovereign default need a debt rework mechanism that grants timely relief, even if that means finding a solution outside the G20 s programme, an executive at Lazard s sovereign advisory team said. MORE..


3 Oct 2023 (8:02 PM)



Massive tremors were felt in Delhi today after two earthquakes in Nepal - one of magnitude 4.6 and the other of 6.2 - within 25 minutes of each other at a depth of 5 km. The first earthquake hit Nepal at 2-25 pm before being hit by the second at 2-51 pm. MORE..


3 Oct 2023 (5:13 PM)