A petition against the Online Safety Bill was filed before the Supreme Court this afternoon (03 Oct.). MORE..


3 Oct 2023 (4:47 PM)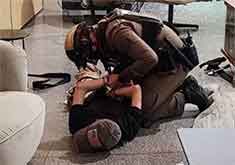 There have been reports of gunshots at a luxury mall in Bangkok s city centre, Thai police say. MORE..


3 Oct 2023 (6:00 PM)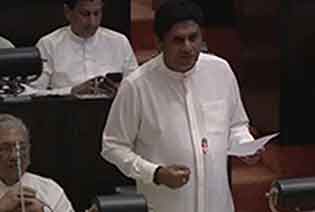 Opposition Leader Sajith Premadasa has warned that Sri Lanka will have to face grave consequences as a result of the enforcement of the Online Safety Bill. MORE..


3 Oct 2023 (4:17 PM)



Sri Lanka Customs have seized a large consignment of illegal drugs inside a container at the Rank Container Terminals (RCT) in Orugodawatta. MORE..


3 Oct 2023 (3:28 PM)



Massive tremors were felt in Delhi today after two earthquakes in Nepal - one of magnitude 4.6 and the other of 6.2 - within 25 minutes of each other at a depth of 5 km. The first earthquake hit Nepal at 2-25 pm before being hit by the second at 2-51 pm. MORE..


3 Oct 2023 (5:13 PM)



The National Water Supply and Drainage Board (NWSDB) consists of an unusually high number of politically appointed employees, causing the ministry s unskilled workforce to stand close to 70%, Minister of Water Supply and Estate Infrastructure Development Jeevan Thondaman revealed. MORE..


3 Oct 2023 (3:25 PM)