Countries going through a sovereign default need a debt rework mechanism that grants timely relief, even if that means finding a solution outside the G20 s programme, an executive at Lazard s sovereign advisory team said. MORE..


3 Oct 2023 (8:02 PM)



Sri Lanka Customs have seized a large consignment of illegal drugs inside a container at the Rank Container Terminals (RCT) in Orugodawatta. MORE..


3 Oct 2023 (3:28 PM)



Public Security Minister Tiran Alles presented the much-disputed Online Safety Bill to the parliament today (Oct. 03). MORE..


3 Oct 2023 (1:43 PM)



Mohamed Uvais Mohamed, the chairman of the Ceylon Petroleum Corporation (CPC) Ceylon Petroleum Storage Terminals Limited (CPSTL), has stepped down from his positions. MORE..


4 Oct 2023 (2:24 AM)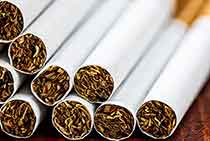 Two persons were taken into custody by Sri Lanka Customs in the early hours of 02 October, for allegedly attempting to smuggle over 50,000 foreign-made cigarettes. MORE..


3 Oct 2023 (2:21 PM)



A batch of human immunoglobulin IV imported to the country in violation of the due process has been temporarily suspended from use, the National Medicines Regulatory Authority (NMRA) said today (Oct. 03).


4 Oct 2023 (12:29 AM)