The All-Ceylon Agrarian Federation alleges that the government is systematically avoiding providing compensation for the farmlands which were destroyed due to the recent drought. MORE..


30 Sep 2023 (12:29 PM)



A state of emergency has been declared in New York City as strong storms bring flash flooding. MORE..


30 Sep 2023 (9:35 AM)



The Ceylon Electricity Board (CEB) has made a request from the Public Utilities Commission of Sri Lanka (PUCSL) to increase electricity tariffs once again, citing the need to cover the costs for thermal power generation during the months when arid weather conditions were prevalent across the country. MORE..


29 Sep 2023 (7:50 PM)



The National Building Research Organization (NBRO) has extended the landslide warnings issued for parts of Galle, Hambantota, Kalutara, Kandy, Kegalle, Matara and Ratnapura districts. MORE..


29 Sep 2023 (5:24 PM)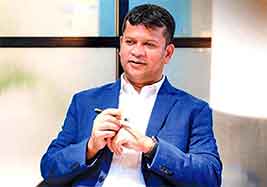 Former President of the Football Federation of Sri Lanka (FFSL) Jaswar Umar was re-elected to the post, at the election for office bearers held on Friday (29 Sep.). MORE..


29 Sep 2023 (7:09 PM)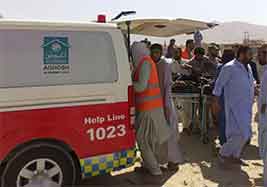 At least 50 people have been killed and more than 50 injured in an explosion in Pakistan, police tell the BBC. MORE..


29 Sep 2023 (4:04 PM)