The 2023 Grade 05 scholarship exam will be held on 15 October, the Commissioner General of Examinations announced today (03 Oct.). MORE..


3 Oct 2023 (8:23 PM)



Mohamed Uvais Mohamed, the chairman of the Ceylon Petroleum Corporation (CPC) Ceylon Petroleum Storage Terminals Limited (CPSTL), has stepped down from his positions. MORE..


4 Oct 2023 (2:24 AM)



The National Water Supply and Drainage Board (NWSDB) consists of an unusually high number of politically appointed employees, causing the ministry s unskilled workforce to stand close to 70%, Minister of Water Supply and Estate Infrastructure Development Jeevan Thondaman revealed. MORE..


3 Oct 2023 (3:25 PM)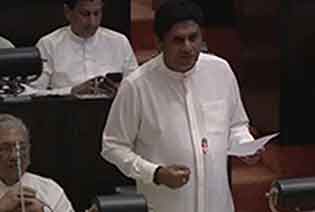 Opposition Leader Sajith Premadasa has warned that Sri Lanka will have to face grave consequences as a result of the enforcement of the Online Safety Bill. MORE..


3 Oct 2023 (4:17 PM)



The Cabinet of Ministers, at its meeting on Monday (Oct. 02), has given the nod to establish a new Commercial High Court. MORE..


3 Oct 2023 (10:26 PM)



Countries going through a sovereign default need a debt rework mechanism that grants timely relief, even if that means finding a solution outside the G20 s programme, an executive at Lazard s sovereign advisory team said. MORE..


3 Oct 2023 (8:02 PM)