SriLankan Airlines has apologised for the extensive cancellation of flights recently, attributing the matter to technical faults. MORE..


29 Sep 2023 (6:05 PM)



A state of emergency has been declared in New York City as strong storms bring flash flooding. MORE..


30 Sep 2023 (9:35 AM)



The National Building Research Organization (NBRO) has extended the landslide warnings issued for parts of Galle, Hambantota, Kalutara, Kandy, Kegalle, Matara and Ratnapura districts. MORE..


29 Sep 2023 (5:24 PM)



Children aged below 12 will be able to visit the National Zoological Gardens in Dehiwala (Dehiwala Zoo) free of charge on 01 October 2023, in view of World Children s Day. MORE..


29 Sep 2023 (2:45 PM)



The police have arrested a suspect who was in possession of crystal methamphetamine (Ice ) worth nearly Rs. 1.2 million. MORE..


29 Sep 2023 (1:46 PM)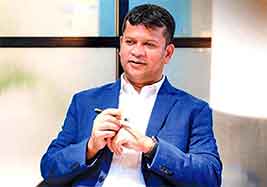 Former President of the Football Federation of Sri Lanka (FFSL) Jaswar Umar was re-elected to the post, at the election for office bearers held on Friday (29 Sep.). MORE..


29 Sep 2023 (7:09 PM)