Sri Lanka team secured the bronze medal in the Women s 4x400m relay event at the 2023 Asian Games being held in Hangzhou, China, a short while ago. MORE..


4 Oct 2023 (7:31 PM)



Crisis-hit Sri Lanka will focus on improving tax collection to reduce budget deficits as it streamlines the structure of the tax system, the Treasury Secretary said on Wednesday, with new legislation planned to improve public finances. MORE..


4 Oct 2023 (6:34 PM)



Early landslide warnings have been issued by the National Building and Research Organisation (NBRO) for multiple areas in eight districts including Colombo, as heavy rainfall continues across parts of the island. MORE..


4 Oct 2023 (8:25 PM)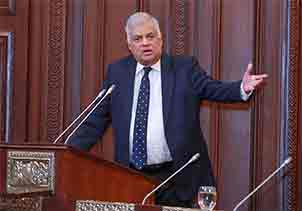 President Ranil Wickremesinghe has emphasised that all media outlets, including social media, should engage in a discussion regarding whether to enter into international agreements or adhere to the respective country s legal framework. MORE..


4 Oct 2023 (4:30 PM)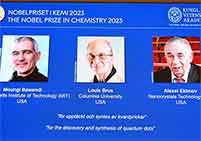 Three scientists won the Nobel Prize in chemistry for their work on tiny quantum dots. MORE..


4 Oct 2023 (5:23 PM)



Laugfs Gas PLC, one of the two largest Liquefied Petroleum (LP) gas suppliers in the country, also decided to revise the prices of domestic LP gas cylinders. MORE..


4 Oct 2023 (6:21 PM)