A gunman killed three people in the Dutch city of Rotterdam on Thursday, shooting a local woman and her daughter in their home then storming into a classroom of Rotterdam s university hospital and opening fire on a male teacher. MORE..


29 Sep 2023 (9:36 AM)



President Ranil Wickremesinghe, who is in Berlin on a state visit, has engaged in bilateral talks with German Chancellor Olaf Scholz and Kazakhstan President Kassym-Jomart Tokayev on Thursday (Sept. 28). MORE..


29 Sep 2023 (6:16 PM)



A wildlife officer has mistakenly shot a female elephant that had participated in the annual Esala Perahera of Mahiyanganaya Rajamaha Viharaya. MORE..


30 Sep 2023 (11:52 AM)



The Irrigation Department today (Sept. 30) extended the Amber flood warning issued for the low-lying areas of Nilwala River, Gin Ganga and Kuda Ganga as the torrential rainfall has continued. MORE..


30 Sep 2023 (12:50 PM)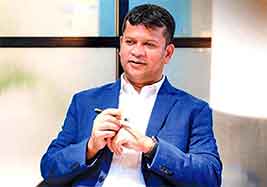 Former President of the Football Federation of Sri Lanka (FFSL) Jaswar Umar was re-elected to the post, at the election for office bearers held on Friday (29 Sep.). MORE..


29 Sep 2023 (7:09 PM)



The prevailing showery condition in the southwestern part of the Island is expected to continue further, the Meteorology Department said in its weather forecast today (Sept. 30). MORE..


30 Sep 2023 (8:31 AM)