Countries going through a sovereign default need a debt rework mechanism that grants timely relief, even if that means finding a solution outside the G20 s programme, an executive at Lazard s sovereign advisory team said. MORE..


3 Oct 2023 (8:02 PM)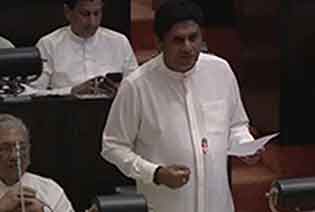 Opposition Leader Sajith Premadasa has warned that Sri Lanka will have to face grave consequences as a result of the enforcement of the Online Safety Bill. MORE..


3 Oct 2023 (4:17 PM)



Public Security Minister Tiran Alles presented the much-disputed Online Safety Bill to the parliament today (Oct. 03). MORE..


3 Oct 2023 (1:43 PM)



A petition against the Online Safety Bill was filed before the Supreme Court this afternoon (03 Oct.). MORE..


3 Oct 2023 (4:47 PM)



A batch of human immunoglobulin IV imported to the country in violation of the due process has been temporarily suspended from use, the National Medicines Regulatory Authority (NMRA) said today (Oct. 03).


4 Oct 2023 (12:29 AM)



Six people have sustained injuries in a crash in Beruwala which involved two buses, the police said. MORE..


4 Oct 2023 (1:11 AM)