The Meteorology Department has issued an Amber warning for heavy rains in Southern Province as well as in Kalutara and Ratnapura districts. MORE..


3 Oct 2023 (5:37 PM)



The 2023 Nobel Prize in physics has been awarded to Pierre Agostini, Ferenc Krausz and Anne L Huillier for creating "flashes of light that are short enough to take snapshots of electrons extremely rapid movements," the Royal Swedish Academy of Sciences announced in Stockholm on Tuesday. MORE..


3 Oct 2023 (6:04 PM)



Litro Gas Lanka, one of the two largest Liquefied Petroleum (LP) gas suppliers in the country, is set to make an announcement pertaining to the price revision of domestic LP gas on Wednesday (04 Oct.). MORE..


3 Oct 2023 (7:20 PM)



Sri Lanka Customs have seized a large consignment of illegal drugs inside a container at the Rank Container Terminals (RCT) in Orugodawatta. MORE..


3 Oct 2023 (3:28 PM)



Public Security Minister Tiran Alles presented the much-disputed Online Safety Bill to the parliament today (Oct. 03). MORE..


3 Oct 2023 (1:43 PM)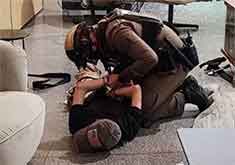 There have been reports of gunshots at a luxury mall in Bangkok s city centre, Thai police say. MORE..


3 Oct 2023 (6:00 PM)