Prosecutors in Nagoya, Japan said on Friday (29 Sep.) that they have decided not to charge officials at an immigration center in the city for the second time over the 2021 death of a Sri Lankan detainee, despite her family s repeated calls for them to be indicted. MORE..


29 Sep 2023 (11:00 PM)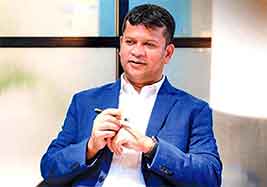 Former President of the Football Federation of Sri Lanka (FFSL) Jaswar Umar was re-elected to the post, at the election for office bearers held on Friday (29 Sep.). MORE..


29 Sep 2023 (7:09 PM)



President Ranil Wickremesinghe, who is in Berlin on a state visit, has engaged in bilateral talks with German Chancellor Olaf Scholz and Kazakhstan President Kassym-Jomart Tokayev on Thursday (Sept. 28). MORE..


29 Sep 2023 (6:16 PM)



The Ceylon Electricity Board (CEB) has made a request from the Public Utilities Commission of Sri Lanka (PUCSL) to increase electricity tariffs once again, citing the need to cover the costs for thermal power generation during the months when arid weather conditions were prevalent across the country. MORE..


29 Sep 2023 (7:50 PM)



SriLankan Airlines has apologised for the extensive cancellation of flights recently, attributing the matter to technical faults. MORE..


29 Sep 2023 (6:05 PM)



The Irrigation Department today (Sept. 30) extended the Amber flood warning issued for the low-lying areas of Nilwala River, Gin Ganga and Kuda Ganga as the torrential rainfall has continued. MORE..


30 Sep 2023 (12:50 PM)