The World Bank revised up its forecasts for Sri Lanka s economy on Tuesday, noting the crisis-hit nation had made strides in reducing inflation and had benefited from tourism revenue as well as an appreciation in its currency. MORE..


3 Oct 2023 (5:08 PM)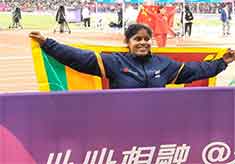 Sri Lanka s Nadeesha Dilhani Lekamge bagged a silver medal in the women s javelin throw, making this the first Asian Games medal Sri Lanka has won in Athletics for 17 years. MORE..


3 Oct 2023 (9:00 PM)



Litro Gas Lanka, one of the two largest Liquefied Petroleum (LP) gas suppliers in the country, is set to make an announcement pertaining to the price revision of domestic LP gas on Wednesday (04 Oct.). MORE..


3 Oct 2023 (7:20 PM)



The National Water Supply and Drainage Board (NWSDB) consists of an unusually high number of politically appointed employees, causing the ministry s unskilled workforce to stand close to 70%, Minister of Water Supply and Estate Infrastructure Development Jeevan Thondaman revealed. MORE..


3 Oct 2023 (3:25 PM)



The 2023 Nobel Prize in physics has been awarded to Pierre Agostini, Ferenc Krausz and Anne L Huillier for creating "flashes of light that are short enough to take snapshots of electrons extremely rapid movements," the Royal Swedish Academy of Sciences announced in Stockholm on Tuesday. MORE..


3 Oct 2023 (6:04 PM)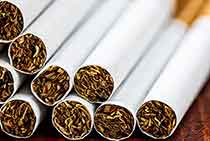 Two persons were taken into custody by Sri Lanka Customs in the early hours of 02 October, for allegedly attempting to smuggle over 50,000 foreign-made cigarettes. MORE..


3 Oct 2023 (2:21 PM)