The 2023 Grade 05 scholarship exam will be held on 15 October, the Commissioner General of Examinations announced today (03 Oct.). MORE..


3 Oct 2023 (8:23 PM)



The National Water Supply and Drainage Board (NWSDB) consists of an unusually high number of politically appointed employees, causing the ministry s unskilled workforce to stand close to 70%, Minister of Water Supply and Estate Infrastructure Development Jeevan Thondaman revealed. MORE..


3 Oct 2023 (3:25 PM)



The Cabinet of Ministers has granted approval to prepare a new bill for the imposition of relevant legal provisions for the establishment of a new university, named Sri Lanka University of Education . MORE..


3 Oct 2023 (7:34 PM)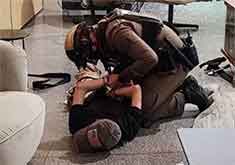 There have been reports of gunshots at a luxury mall in Bangkok s city centre, Thai police say. MORE..


3 Oct 2023 (6:00 PM)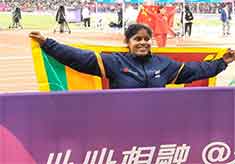 Sri Lanka s Nadeesha Dilhani Lekamge bagged a silver medal in the women s javelin throw, making this the first Asian Games medal Sri Lanka has won in Athletics for 17 years. MORE..


3 Oct 2023 (9:00 PM)



Mohamed Uvais Mohamed, the chairman of the Ceylon Petroleum Corporation (CPC) Ceylon Petroleum Storage Terminals Limited (CPSTL), has stepped down from his positions. MORE..


4 Oct 2023 (2:24 AM)