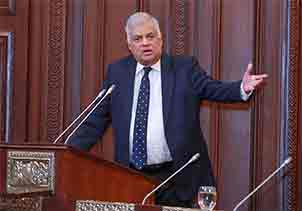 President Ranil Wickremesinghe has emphasised that all media outlets, including social media, should engage in a discussion regarding whether to enter into international agreements or adhere to the respective country s legal framework. MORE..


4 Oct 2023 (4:30 PM)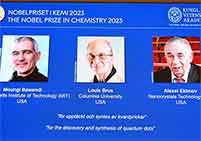 Three scientists won the Nobel Prize in chemistry for their work on tiny quantum dots. MORE..


4 Oct 2023 (5:23 PM)



The dates for the 2023 G.C.E. Advanced Level examinations were announced on Wednesday by the Commissioner General of Examinations. MORE..


4 Oct 2023 (7:40 PM)



Another petition has been filed before the Supreme Court, challenging the new Online Safety Bill. MORE..


4 Oct 2023 (2:33 PM)



The Ministry of Agriculture has raised concerns of a potential food shortage owing to the sudden and extreme weather conditions experienced in the country since of late. MORE..


4 Oct 2023 (7:14 PM)



The trains scheduled to operate this evening (Oct. 03) are experiencing delays due to an unanticipated trade union action, Sri Lanka Railway says. MORE..


4 Oct 2023 (5:55 PM)