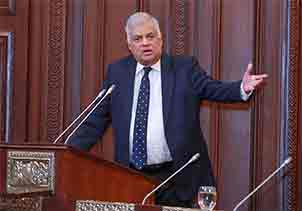 President Ranil Wickremesinghe has emphasised that all media outlets, including social media, should engage in a discussion regarding whether to enter into international agreements or adhere to the respective country s legal framework. MORE..


4 Oct 2023 (4:30 PM)



Litro Gas Lanka on Wednesday (04 Oct.) announced a price hike in domestic Liquefied Petroleum (LP) gas cylinders. MORE..


4 Oct 2023 (4:42 PM)



The Railway Station Masters Association states that they have requested the President to take measures to restructure the Department of Railways instead of converting it into an authority. MORE..


4 Oct 2023 (4:43 PM)