The Irrigation Department has extended the Amber flood warning issued for the low-lying areas of Nilwala River, Gin Ganga and Kuda Ganga as the torrential rainfall has continued. MORE..


30 Sep 2023 (12:50 PM)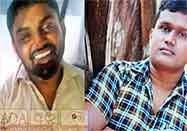 A mobile phone suspected to have been used by the police constable who aided notorious underworld figure "Harak Kata s" recent escape bid at the Criminal Investigation Department (CID) has reportedly been recovered by the Police. MORE..


29 Sep 2023 (8:58 PM)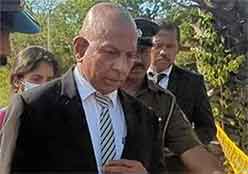 Mullaitivu District Judge and Magistrate T. Saravanarajah has submitted his resignation from all judicial positions. MORE..


29 Sep 2023 (3:07 PM)



Children aged below 12 will be able to visit the National Zoological Gardens in Dehiwala (Dehiwala Zoo) free of charge on 01 October 2023, in view of World Children s Day. MORE..


29 Sep 2023 (2:45 PM)



A wildlife officer has mistakenly shot a female elephant that had participated in the annual Esala Perahera of Mahiyanganaya Rajamaha Viharaya. MORE..


30 Sep 2023 (11:52 AM)



The All-Ceylon Agrarian Federation alleges that the government is systematically avoiding providing compensation for the farmlands which were destroyed due to the recent drought. MORE..


30 Sep 2023 (12:29 PM)